Crunch Time: Digital Skills Report 2021
Trustee
Leadership
Service Delivery
Technology
In this article, we highlight some significant areas we believe shaped 2021 as discussed in the Charity Digital Skills Report 2021.
Charities have shown immense adaptability, innovation, and proactiveness during the pandemic. 83% of charities changed their services to meet the demand. Roberta Fusco, Director of Policy and Communications at Charity Finance Group called on the government to add its support, saying: "Charities and social change organisations of all sizes have shown huge amounts of resilience, adaptability and, decisive action through 2020. The imperative to keep rapidly adapting will continue through 2021". 
Digital inclusion has become an issue for the charity sector and non-profit sector, with 52% of charities concerned about excluding some people or groups. Digital inclusion means beyond broadband and it's hugely important to empower individuals who lack skills or confidence within the online space to ensure they can progress forward with technology and reap the benefits of this. Over two-thirds of charities (67%) now see digital as a priority for their organisation, with a similar number (63%) planning to invest more in digital skills. This is very encouraging for the future of digital in the charity sector. It is clear that there is a need for further funding and investment in this area for charities and non-profit organisations to support their staff, volunteers, and communities with training, devices, and data. 
31% of charities expressed their concern with remote working burn-out and digital fatigue. Employee wellbeing must become a top priority for organisations to ensure successful remote working across the board. Whether it's limiting the time of meetings and video calls or mandating time off, it is crucial to review what works for your organisation and plan how to make it more effective and efficient. This will lead to increased levels of productivity, motivation, and happiness of employees overall. 
The Pandemic has definitely accelerated the pace of change towards the delivery of digital processes within charities and non-profit organisations. It is important to recognise the progression within the sector and the transformations that many small and large-scale charities have undergone over the last few years, especially in the light of unprecedented and unpredictable times. 
Collectively, it feels the goal is to keep moving forward with funding and investment into digital expertise, creating happy and productive communities within organisations, and constantly growing and evolving with change. Voluntary and charitable organisations have a long-standing history of overcoming adversity and showing resilience, and there is no doubt that the future of the sector will continue to demonstrate this.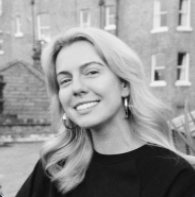 Lucy Greenwell
Marketing Manager
Subscribe to our newsletter
About Us
Providing technology solutions for charities, not-for-profits and education providers - helping them to deliver exceptional service to their users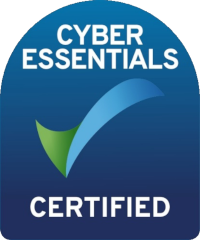 Contact Us
Unit 9
Cirencester Office Park, Tetbury Road,
Cirencester, Gloucestershire.
GL7 6JJ