Fundraising Trends Forecast
2022
Blog Tags
Digital Support
Digital consultancy
Over recent years, the charity sector has proven its resilience, innovation and adaptability as the world has undergone major shifts and changes. Charities and non-profits have rapidly evolved their processes and operations. They have had to transform their daily services. They have had to meet new, high-pressure demands of society, and they have had to weather the storm that has been COVID-19. There is no question that charities have embraced innovative and imaginable solutions to ride the wave of unprecedented times over the last few years - this is incredible to observe.
2021 has been a whirlwind for new efforts in fundraising and attracting donors, and today we discuss the forecast of trends for the year ahead.
Digital fundraising will become the new normal!
Digital fundraising and transactions have catapulted the charity sector into the tech space since the start of COVID-19. With the rise of social media, marketing and hybrid working, fundraising has become digitised. In most cases, this has meant that donor reach has increased more than ever before. Digital donations have become normalised and it has never been easy to give back at the click of a button or on a smartphone. This trend coincides with the UK becoming a cashless society.
Email marketing is King
With total convenience that offers the target audience the value they are looking for, email marketing is a cost-effective approach to promote new and existing products and services. Emails can be personalised to individuals and can be prepared for every stage of the buyer's journey, which clearly shows that email marketing is the king of digital marketing.
Hybrid events are here to stay
Hybrid events give charities and non-profits to exercise imagination and innovation. They are adaptable to any circumstance, as we evidently saw during the pandemic, and can reach a far wider audience with little to no limitations. Hybrid events are also hugely environmentally responsible as many global events can create a mass carbon footprint. It is clear that the hybrid event space is here to stay and will continue to evolve within the technological landscape. The future is exciting.
Social media will remain elite when increasing outreach and connection. Using a variety of platforms such as Instagram, Facebook, TikTok, Twitter and Youtube simultaneously can be a truly effective way to reach your intended audience and raise funds for a cause. There are so many creative ways to communicate a message and this can be done through strong content marketing and story-telling to relay information, facts and statistics.
In times of uncertainty, it's worth putting an even greater prioritisation on the relationship between a charity and its donors. The relationship must be nurtured with best practices and tactics during this time, in order to achieve great results and support. We hope our 2022 forecast trends has been insightful to you and sparked some fundraising ideas for the future.
Lucy Greenwell
Digital Marketing Manager
Subscribe to our newsletter
About Us
Providing technology solutions for charities, not-for-profits and education providers - helping them to deliver exceptional service to their users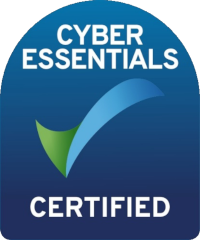 Contact Us
Coates J & K
Priory Industrial Estate
Tetbury, Gloucestershire.
GL8 8HZ