How to: The Ultimate Web Design Process
Blog Tags
Digital Support
Digital consultancy
Technology
Service Delivery
Trustee
Leadership
Building a fully functioning website can be a stressful process. Ensuring it is fully accessible, functioning and easy to navigate to the public can sometimes cause challenges. However, IF the web design process has been tested and proven, this can help ensure the entire process is seamless and smooth. We've pulled together the ULTIMATE web design process to eliminate the difficulties when creating a template-driven website such as Wix, Squarespace.
Step 1: Understand your users
Conduct thorough customer research with your existing users to find out their thoughts and feelings about the site.  Create customer personas to achieve a deeper understanding of your audience, and what groups of people are visiting your website. Effective questions to ask are what do they want to achieve when they come to your site? What problem are they trying to solve?
Step 2: Create a site map 
A sitemap lists a website's most important pages and allows search engines to find them. Sitemaps are also extremely valuable when understanding the fundamental structure of the website, making it easier to navigate. In the early stages, it is crucial to figure out what will be input in the navigation menu. The navigation menu should be intuitive yet simple and incorporate user-friendly language. It's important to keep in mind your audience when finalising this section and how they may interpret and understand the language used.
Step 3: Create your page information aka the building blocks for your website 
These are literally the building blocks of your website! Compile all of the information you want to be showcased to your users and the different blocks on each page. This is also a fantastic time to think about the layout of imagery so that they can be well-placed to enhance your copy, build a connection with your audience, strengthen branding and spark the interest in products or services. 
Step 4: Gain clarity with your Branding Guidelines 
This step is absolutely essential for building your website and must not be overlooked! Your brand tells customers about your organisation. It gives vital information that could make or break a conversion, client or deal. A successful website must be consistent, bring the brand to life, personify who and what the organisation stands for. Logos, colours, fonts, personality and tone of voice are significantly important elements to tie everything together, to truly speak to your audience.
Step 5: Mock-up some pages and generate real content
Create a design of some of the key pages you want. For example, Home Page, About or Contact. This is a fantastic way to test the usability of the pages to make sure it is functional and accessible by real people on a variety of devices. Usability testing is a necessary step to ensure you build an efficient, effective and enjoyable experience for your users.
Step 6: Investigate templates and pick your favourite 
Here comes the exciting part ...start to see your functioning website come to life. Take a look at 3-5 different templates in your site builder tool (the most popular tools are Squarespace, Wix and Shopify) and start recreating the pages you've designed to make sure the template has all the content blocks you might need for your original layout. Then, go on to finalise your favourite template that you feel works for you and your user's needs. Some fantastic questions to ask yourself at this point are: Does my website portray my services and/or product clearly? Does my website solve a problem for my customers/audience? Does my website answer the question of how does the product/service work? Does my website portray my credibility and brand correctly?
Step 7: Don't forget to ensure imagery and sizes are correct
Make sure any images you pick for your website are responsive to the site builder tool you are using. The formatting is crucial in ensuring perfect display on any screen or device.
Step 8: Build site and test with users before release
Ultimately, any website worth visiting requires careful planning and development at all stages. It can be slightly overwhelming thinking about the variety of tests to run on the functionality of your website once built so we recommend the following: Browser testing, responsive design testing, link testing, readability testing and speed testing. 
Make sure that these tests have been executed before the launch of any website so that it can offer an excellent user experience. A carefully designed website can generate digital traffic and customers while targetting your audience and strengthening your brand image. 
We hope this article helps you. If you need assistance with web or software development, please get in touch today to see how we can enhance your digital offering.
Lucy Greenwell
Digital Marketing Manager
Subscribe to our newsletter
About Us
Providing technology solutions for charities, not-for-profits and education providers - helping them to deliver exceptional service to their users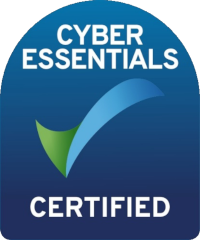 Contact Us
Coates J & K
Priory Industrial Estate
Tetbury, Gloucestershire.
GL8 8HZ