How to: Using Technology to Keep Your Charity Thriving
Blog
Digital consultancy
Digital Support
Technology
Leadership
Trustee
Charities are an integral part of society. Giving to a charity provides a deeper meaning to life and helps us see a purpose to the people in our communities. As the traditional working landscape transitions towards a more digital and tech-focused way of working, organisations and individuals need to grow with these changes to meet demands. New technologies are constantly emerging and are a fantastic way to improve fundraising efforts, enhance service delivery, improve transparency, elevate marketing and communications efforts, and support the day-to-day operations of remote and office-based charity teams.
COVID-19 highlighted the significant importance of many technologies but video calls or virtual conferencing was by far the most. Microsoft Teams, Zoom and other services became essential for organisations across the globe. The rise of virtual video has had a huge impact on fundraising efforts, interaction with donors, engagement with stakeholders, company-wide meetings, virtual events, webinars and much more. It has allowed charities and non-profits to expand the reach of their audience and overcome the other physical limitations that may occur with face-to-face services.
Remote service delivery has been a huge development throughout the pandemic and it is clear it is here to stay. Service delivery online has been crucial in providing a strong support system to those who are vulnerable and in need. Charities and non-profits can provide consistent support in a flexible and adaptable way for all parties involved while minimising any extra costs. Moving forward, charities and non-profits must take a hybrid approach to all areas of service delivery and communications internally and externally.
Another shift that was accelerated due to COVID-19, is cashless payments. According to recent data from Mastercard, 66% of card transactions in the UK are now contactless and 76% of Brits say they will continue using contactless payments after the coronavirus crisis has passed. It is no secret that cash is no longer king but in a state of terminal decline. As new technologies continue to emerge and consumer behaviour continues to shift, charities must leverage new payment technology for fundraising and donations. The rise of a cashless society also significantly impacts the voluntary sector. The days of bucket collections, door-to-door fundraising and even some charity events are no more. The fundraising environment is changing but this gives a great opportunity for charities and non-profits to optimise, evolve and adapt their current offering by finding news to connect with their target audience.

Non-profits rely solely on donations to survive, so it is no secret this has become more of a challenge over recent years. However, thanks to the power of social media, there are many more strategies to meet fundraising and marketing goals. The likes of Instagram, Tiktok or Youtube are now widely used within the charitable sector to captivate a wide audience. The use of short-form videos or clips allows organisations to tell compelling, informative stories with trendable hashtags and generate emotion amongst their viewers. Starting and implementing a strong social media strategy is a fantastic tool of digital marketing while being cost-effective.
The increase in remote-working and new technologies is a perfect chance to upskill employees. There are plenty of free services available online that will help train staff on the various digital platforms. In addition, websites such as Youtube have unlimited amounts of tutorials and how-to guides for digital skills. This provides charities and non-profits with readily available and accessible content internally and ensures they are being as digitally inclusive as possible.
It is hugely positive to see that charities and non-profits, of all sizes, have embraced the digital transformation during the crisis. Adopting new technologies across the sector has allowed organisations to have a level of preparedness for the future, and excitement for what may emerge next.
Lucy Greenwell
Marketing Manager
Subscribe to our newsletter
About Us
Providing technology solutions for charities, not-for-profits and education providers - helping them to deliver exceptional service to their users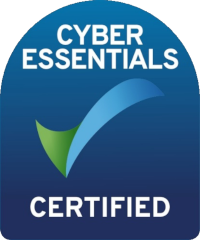 Contact Us
Unit 9
Cirencester Office Park, Tetbury Road,
Cirencester, Gloucestershire.
GL7 6JJ