Hybrid Work Model Tips: How to Optimise for Success
Blog Tags
Leadership
Digital Support
Hybrid working is a work style that enables employees to blend working from different locations; at home, on the go, co-work space or office. The shift to this approach was accelerated due to the impact of COVID-19 and national lockdowns. There has been a rise in popularity of the hybrid working model within charities and organisations globally, along with other digital trends that are transforming the workplace. A truly effective and efficient hybrid work model encourages flexibility, autonomy and adaptability. 
As the digital landscape continues to evolve, we are being introduced to more and more task-driven and organisation platforms to help transfer services online. New software and apps are finding solutions to the existing pain points of organisations. Popular features are enhancing file sharing, video conferencing, instant messaging, virtual events and meetings. Statistics indicate that there is as many as 145 million daily Microsoft Teams users, and over 12 million daily active users of Slack — both popular messaging and file transfer tools used in professional workspaces. It is fantastic to see the traditional wor model evolve with digital, and organisations with a hybrid work model will better withstand unpredictable events and their existence in years to come. 
Transparency is an essential component of the hybrid working model to ensure business success. It can be a challenge to monitor employees at all times. But, ensuring visibility into a team's performance guarantees that you can maintain a seamless flow of work. The foundations of a seamless workflow and positive workforce are created by instilling strong company values of transparency and communication. The integration of these values contributes to overall performance and behaviour.
The transition from a physical office environment to home working is a difficult one. While remote teams will enjoy the comfort of working from home or a cafe, it may be argued that employees can become distracted or are less efficient, in comparison to office work. Having said this, it is has also been proven that remote teams can be more focused on tasks and ultimately work faster collaboratively, while enjoying a work-life balance.
As covid may subside, it is evident remote work will subsist. Employers and employees both have a part to play in establishing boundaries, both outside the working hours and within the working hours. It is important to ensure employees do not feel pressured or begin to blur the line between the "all day, all night" habit. There is an ongoing effort from both parties to change the way we work and reform company culture! 
Lastly, key elements of the employee lifecycle must be reworked and reframed to fit successfully into a hybrid working model. This includes employee recruitment, onboarding, training and performance management. Investing in time and training for these elements will pay off by encouraging efficiency and longevity. Organisations can successfully evolve with the technological landscape by regularly monitoring and reviewing their internal and external processes.
It may feel that there is a lot of areas to think about when transitioning into the hybrid working model. If the transition is tackled correctly, it can lead to huge success and growth of both employers and employees as we advance further into digital.
Subscribe to our newsletter
About Us
Providing technology solutions for charities, not-for-profits and education providers - helping them to deliver exceptional service to their users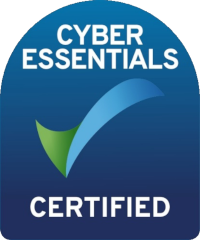 Contact Us
Coates J & K
Priory Industrial Estate
Tetbury, Gloucestershire.
GL8 8HZ