Are your systems accessible?
Making sure employees, volunteers and service users can access your digital services
Contact Us
There are 14.1 million* disabled people in the UK
8% of children are disabled
19% of working age adults are disabled
46% of pension age adults are disabled
However, according to a WebAIM accessibility report, 97.8% of home pages had automatically detectable Web Content Accessibility Guidelines (WCAG) 2 AA failures.
We can help you identify where your website and organisational systems do not meet requirements and help you put a plan in place to fix them.
We use a range of tools such as WAVE, Tenon, aXe, and Lynx to identify areas that need improvement, but more importantly, our testing team includes testers who use assistive technologies on a daily basis.  This allows us to give detailed insights into how the software performs and what areas could be improved - things software tools will never pick up.
(* SCOPE disability facts and figures)
Defining your personas and user journeys
We work with you to identify what groups of users will be using your software and services.  Identifying key user journeys through your software allows us to define the scope of the accessibility test and make sure you are covering all the functionality you need.
WCAG 2.1 compliance check
We use testing tools to carry out a compliance check of all or parts of your systems.  Based on the personas and user journeys, we test end-to-end processes, rather than just static web pages.  We will document any issues and give you suggestions about how you can fix them
Real testing with real users
Automated testing and test tools can only tell you so much, so it's important to get feedback from real users who use assistive technologies.
Taking action to improve your software
We work with you to improve the accessibility of your site and to implement any recommendations we have made
Helping you embed automated accessibility testing
If you have your own development team and process, we can work with you to help you embed accessibility as part of your standard development and release cycles.
Contact us
If you'd like to know more about how we can help your organisation, please get in touch.
You might be interested in ...
Subscribe to our newsletter
About Us
Providing technology solutions for charities, not-for-profits and education providers - helping them to deliver exceptional service to their users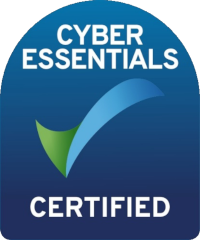 Contact Us
Coates J & K
Priory Industrial Estate
Tetbury, Gloucestershire.
GL8 8HZ