The 8 Mental Health Benefits of Volunteering
In today's article, we'll highlight some of the most important benefits that come with involvement in non-profit organisations and charities. It is no secret that the last year has been universally difficult for our mental health with financial, emotional, and physical strain post Pandemic. We believe it is vital to recognise more ways to enhance our overall well-being while giving back to a sector that truly needs it! 
There are many empowering ways that volunteering or charity involvement can have on your overall well-being. If you have been thinking about getting involved in charitable work, this is your sign to do it! Not only are face-to-face and virtual volunteering a fantastic way to immerse yourself in a cause that you are passionate about and give back to the community, but did you know it has numerous benefits for emotional and mental health? A recent study finds that people who pledged to practice generosity showed greater increases in self-reported happiness — a connection that correlated on a neural level with changes in vital brain activity.
In the face of the ever-changing technological and media landscape, it is important to recognise and shift our focus to giving rather than solely consuming. The rise of technology has made it more accessible for individuals globally to get involved in a variety of causes by the click of a button, providing more and more opportunities to help in areas that need it. The rise of volunteering platforms, virtual events, and petitions has proved it has never been easier to lend your skills and expertise to a good cause (even without leaving the comfort of your own home). 
One of the main benefits of volunteering is the impact it has on the community. Whether an act big or small, it can hugely benefit an organisation or individual and make a real difference to their lives. Dedicating time to volunteering or being involved with an organisation leads to building and maintaining meaningful relationships, making new friends, and strengthening your bond with the community or cause.
Volunteering increases self-confidence and your sense of purpose. Humans have an instinctive need to contribute to society. Every time someone performs a positive act without expecting something in return, we receive a dopamine hit -or happiness boost, linked to our altruistic nature. The more this happens, the more we begin to feel fulfillment and purpose, increasing our happiness levels overall. 
Volunteering combats feelings of loneliness, stress, and anxiety. By dedicating time and energy to helping or working with others, we can significantly counteract negative thoughts and feelings. Being in communication and part of a solid support system within a team or organisation provides a powerful sense of connection and belonging. In a recent study, researchers examined data from 70,000 participants and found that in comparison to the people who did not volunteer, the people who had volunteered felt more satisfied with their lives and even rated their general health as better overall. 
Volunteering counteracts rumination. Overthinking negative thoughts is an unhealthy habit that the majority of the population has experienced. A wonderful way to counteract these thoughts is by gaining perspective and a deeper understanding of others. Volunteering often involves helping others in need, which can show us that perhaps our own lives are not as bad as we once thought they were! 
Volunteering allows you to develop and refine new skills. Whether you have been wanting to use your expertise to assist in building a charity website or have been meaning to have a go at project management, you should have no trouble in finding a role with an organisation or charity that allows you to do so. Alternatively, if you are seeking a new career, volunteering can allow you to consider different directions and give you the chance to try something new without making a long-term commitment. 
Volunteering can boost a feeling of social connection. For older individuals, this can be a way to stay connected to others after retirement. It can also provide a sense of direction in their lives by helping others. In many cases, volunteering helps those most vulnerable and affected by mental illness in society. Whether this is a minority group or animal, it is a life-changing way to make a difference to an individual. 
Volunteering brings an element of fun into your everyday life. Volunteering is an enjoyable way to explore new interests outside of your work and personal life and can be an exciting way to try new things, meet new people and broaden perspectives out of your daily routine. Having this involvement can increase creativity and motivation, thus positively affecting your professional and personal life.
Volunteering helps raise awareness about a cause. Whatever the reason for volunteering, it is a fantastic way to contribute to society and help inspire others to get involved too.
Many non-profit organisations are offering opportunities to volunteer remotely from home. When choosing how or where to volunteer, it's paramount to consider your values and interests to figure out which option aligns with you (this may be face-to-face or digitally). Individuals who connect deeply with a cause, or have specific skills and talents for a role tend to have a bigger impact on their involvement. This is a vital area to consider when researching charity work opportunities. 
It's clear there are phenomenal mental health benefits of volunteering and charity work involvement. In turn, all of the benefits above are wonderful ways to boost your mental well-being, clarity, self-development, and happiness overall. If you are wondering how to seek out new volunteer opportunities, simply get online and search for a non-profit organisation you are interested in and get involved today.
At Energise Technology, we are passionate about providing technology solutions for charities, non-profit organisations, and education providers. Everything we do is focused on helping and transforming the experience for your customers and users. If you a member of an organisation that feels in need of some extra help within the digital realm, please get in touch today and we'd be happy to help you.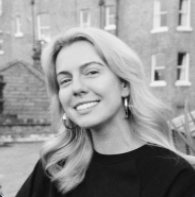 Lucy Greenwell
Marketing Manager
Subscribe to our newsletter
About Us
Providing technology solutions for charities, not-for-profits and education providers - helping them to deliver exceptional service to their users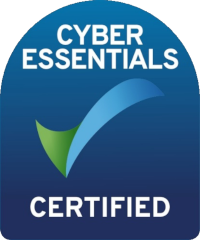 Contact Us
Coates J & K
Priory Industrial Estate
Tetbury, Gloucestershire.
GL8 8HZ