The Hybrid Fundraising Model: Preparing For The Future
Trustee
Leadership
Service Delivery
As we continue to move forward with life post-Pandemic, it is essential to recognise the overwhelming impact of COVID-19 on fundraising for charities and non-profit organisations. It is no secret that the charity sector has been in a state of flux due to social distancing and global lockdowns. Traditional activities of fundraising came to a complete halt, leaving devastating effects on organisations everywhere. 
However, digital has provided light within the darkness. Many charities and non-profit organisations have undergone a technological transformation within the ever-changing circumstances of the Pandemic, which has been a crucial component to progress forward in extremely unprecedented times and plan for the future. 
Some traditional fundraising tactics include events, face-to-face meetings, direct mail, and over-the-phone donations. Modern fundraising tactics include online fundraising (such as social media, website donations, and email) crowdfunding with platforms such as GoFundMe and SMS donations. Different strategies for a hybrid campaign involve Crowdfunding, partnerships, and virtual events. 
So, what exactly is a hybrid fundraising model or campaign? According to Grassroots Collective, it is a fundraising campaign that incorporates multiple different strategies simultaneously in order to optimise results.
Charities and non-profit organisations must implement a hybrid fundraising model that incorporates digital and traditional fundraising techniques while utilising different tools to connect with donors. As the charity world continues to progress with the digital age, research has shown that a hybrid model for fundraising is an extremely crucial component in the process of fundraising and charity growth. By approaching fundraising from different angles using different tools, charities can tailor their approach by targeting different segments of their audience. It allows charities and non-profit organisations to broaden their support base, ensure accessibility and inclusiveness, and increase campaign longevity. 
A fantastic example of implementing a hybrid fundraising model is virtual events. Virtual events provide a new way to cultivate authentic communication between stakeholders of a charity or non-profit organisation. Running fundraising events online allows charities to reach a wider audience, gain data and insight on their supporters, and even promotes greater participation from the comfort of an individual's home. Another huge benefit of running events virtually is the cost savings of resources, venue fees, and staff expenses that a physical event needs. 
Through implementing traditional and modern fundraising tactics in the face of the ever-changing reality post-Pandemic, charities and non-profit organisations will see the benefit of increased participation at virtual events while decreasing the restraints of health risks, location, and time. 
Research has shown that individuals continue to value physical events for many reasons, including a sense of human connection, change in routine, and an opportunity to network with like-minded people. As charities progress forward with the hybrid model for fundraising techniques, it is vital to prioritise inclusiveness for all. By using traditional and digital methods in a complementary way to reach the supporter base, charities and non-profit organisations can engage with donors and prospects through multiple forms of communication and platforms. Analysing market research and statistics will ensure charities can keep up to date and informed on their audience and what works best for them. Your donors will be your lead when implementing your hybrid fundraising model.
The world of charity operations will continue to evolve as we proceed to shift from traditional methods. Digital fundraising and participation are now the new normal. It is essential to review whether the old methods are still relevant for your organisation. Hybrid campaigning involves a lot of active components from each individual involved, which need to be carefully executed with clear communication. Without a doubt, the hybrid model is a hugely beneficial and fantastic way to optimize results and reach fundraising and organisational goals.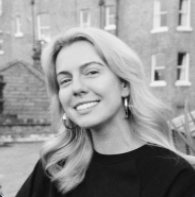 Lucy Greenwell
Marketing Manager
Subscribe to our newsletter
About Us
Providing technology solutions for charities, not-for-profits and education providers - helping them to deliver exceptional service to their users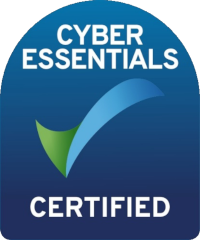 Contact Us
Coates J & K
Priory Industrial Estate
Tetbury, Gloucestershire.
GL8 8HZ