Virtual and Micro-Volunteering: Making Maximum Impact
Leadership
Wellbeing
Trustee
If there is one thing that 2021 has shown us, it's that we are spending more and more time at home AND online. The ever-evolving technological landscape has provided opportunities globally for individuals to use their time productively, through virtual and micro-volunteering online and offline, to create maximum impact.
Virtual volunteering is means volunteer tasks, skills, and expertise via the Internet, computer, or smartphone. Also known as online volunteering or cyber-service, there are many opportunities within the digital space to get involved with a nonprofit organisation, charity, or cause today. 
In recent years, there has been a universal shift to virtual volunteering opportunities vs. in-person volunteering. Individuals actively pursue virtual volunteer opportunities due to time constraints, location limitations, disability, or home-based obligations. Research has shown that 10 million people in the UK volunteered during the first lockdown, and 64% of people say community ties strengthened during this time. 
Like many organisations, non-profits and charities have had to pivot toward virtual opportunities in the face of the COVID-19. Accessibility and digital inclusivity are key. Those who are the most vulnerable and high-risk in society have had access to online opportunities with support, diminishing the limitations that can often occur with in-person opportunities. 
Many individuals are attracted to virtual volunteering because they can utilise their existing expertise and skills. No matter what age, gender, and location, individuals can donate their knowledge without additional training. Alternatively, they can build on their existing employment history with mentors and support from a non-profit or charity. Virtual volunteer platforms are an excellent way to expand your network while making new connections and friends. University students, graduates, or the unemployed can gain real-life experience to be utilized to enhance their career and work opportunities. There is something for everyone!
So, if you're feeling to dip your toes into the virtual volunteering water - why not try it out today! A common concern that often arises for individuals when deciding to do this is, will my screen time go up? We already spend so much time at screens, even more so since the Pandemic hit. But, micro-volunteering could be the solution for you. Micro-volunteering is a simple concept that considers the people who are more likely to volunteer their time in smaller, bite-sized chunks. It provides volunteering opportunities that are carried out anytime and anywhere. Micro-volunteering provides a modern approach to community action, allowing individuals to complete easy tasks on their terms. Micro-volunteer tactics can be both online and in-person. Some frequent examples are signing a petition, retweeting a message for a campaign, baking a cake for a charity sale, or gardening at conservation. All these tactics are short, time convenient, and require no application process or long-term commitment. 
Charities and non-profits can reap huge rewards from virtual and micro-volunteering, as long as the processes are managed effectively. It is crucial to have systems and tools to communicate, support, and track all volunteers. Effective management of micro-volunteering tactics ensures that the small opportunities and tasks have maximum impact.
At Energise Technology, we are passionate about providing technology solutions for charities, non-profit organisations, and education providers. Everything we do is focused on transforming the experience for customers and users, while making maximum impact on your audience. If you are a member of an organisation or charity that would like some support with internal or external processes such as volunteer platforms, please get in touch today and we'd be happy to help you!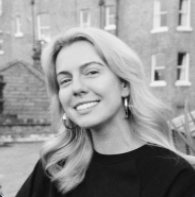 Lucy Greenwell
Marketing Manager
Subscribe to our newsletter
About Us
Providing technology solutions for charities, not-for-profits and education providers - helping them to deliver exceptional service to their users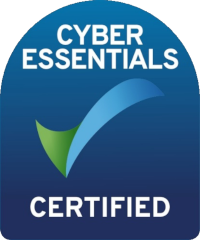 Contact Us
Unit 9
Cirencester Office Park, Tetbury Road,
Cirencester, Gloucestershire.
GL7 6JJ